Dani Sagissor, CDM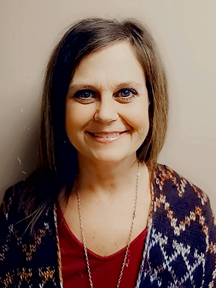 Hello. My name is Danielle "Dani" Sagissor, the new Dietary Director for BVHC. I am beyond excited to be a part of this amazing facility and being given the opportunity to be part of the care team of a special group of residents. Just a little about me….
I grew up and graduated in Melrose, MN. I attended college at St. Cloud Technical and Community College and MN West Community College obtaining my degree in Medical Coding, Transcribing, Medical Administration and Phlebotomy. My plan was to finish my RN, however after some soul searching, I decided that food is my niche. I am a proud mother of three children (adults), Traeton 21, Preston 20, and Maiya 19. They are all working/in college. I have been in the hospitality business for 37 years; managing for others and owning my own businesses, however, I have always had the compassion, caring and heart for the elderly. I worked as an NAR at BVHC and grew to love the facility and those in it…here I am!!!! My goal here at BVHC, is to bring Kind Dining to the forefront, do more home-cooking, get residents involved in menu planning/selection and be known as the nursing home with the BEST FOOD & SERVICE!!!! I am a manager who is very involved in the production and presentation of the food, as well as working side by side with those on my team. I believe we all learn from each other.
My mentality as a Dietary Director is that this is the residents' home and meals are something that they really look forward to…good, hot meals. I believe in making the rest of their life the best of their life, one meal at a time.
Dani started her role as BVHC's Dietary Director on 4/1/2021.